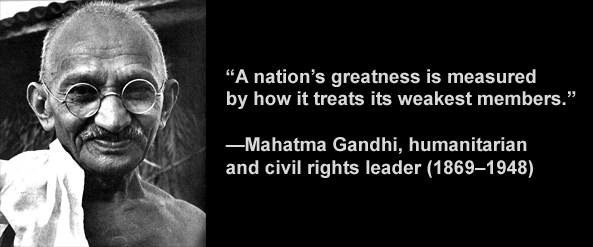 UCSF study on smoke-free laws and effect on hospitalizations, deaths shows Governor Brown's veto of nursing home smoking ban is not in public interest
Just a week after we said in our October 23, 2012 article, "Governor Jerry Brown Vetoes Smoking Ban inside California Nursing Homes," that Governor Brown was disregarding evidence in the U.S. surgeon general's 2006 report on the deadly health effects of secondhand smoke exposure and was continuing to disregard the rights of vulnerable nursing home residents, a new University of California, San Francisco study on smoke-free laws shows that Governor Brown's September 27, 2012 veto of Assembly Bill 217 was not in the interest of public health.
The new study, which appears in the American Heart Association journal Circulation (October 30, 2012), is called "Association between Smoke-Free Legislation and Hospitalizations for Cardiac, Cerebrovascular, and Respiratory Diseases: A Meta-Analysis." The authors of the study were Crystal E. Tan, M.S., and Stanton A. Glantz, Ph.D., who is a professor of medicine and the director of the Center for Tobacco Control Research and Education at UCSF.
The UCSF researchers concluded, "This study provides evidence that smoke-free laws are followed by fewer hospitalizations and lower healthcare expenditures for a wide range of diseases and that comprehensive laws ending smoking in workplaces, restaurants, and bars are associated with greater effects." The researchers also made recommendations that Governor Brown and other California policy makers should seriously consider. "The general public, public health professionals, and policy makers should consider these positive associations as they develop smoke-free legislation and decide whether or not to include exceptions to these laws," said the article.
The UCSF study and a related Mayo Clinic study published in the October 22, 2012 Archives of Internal Medicine ("Myocardial Infarction and Sudden Cardiac Death in Olmsted County, Minnesota, before and after Smoke-Free Workplace Laws") prompt many questions about Governor Brown's disturbing veto of AB 217:
Why does Governor Brown think that exempting long-term health care facilities from California's smoke-free laws, which ban smoking inside almost all enclosed public places, somehow promotes public health and reduces health care costs in the state?
We believe that Governor Brown needs to consider all relevant evidence-based research and the civil rights of all Californians, including workers, the disabled, and the elderly, before he makes major policy decisions that have widespread impact on public health and health care costs.
---
What do you think? Do you think it is "reasonable," as Governor Brown does, to allow smoking and the deadly health effects of secondhand smoke inside California nursing homes, intermediate care facilities, and pediatric day health and respite care facilities? Please share your thoughts with Governor Brown's office and below this article!

If you take a moment of your valuable time to leave a relevant, non-spam comment below, we will reward you by telling Google and other search engines to crawl and follow your outgoing hyperlink pointing to your website.