How We Expose California Government's Corrupted Elder Abuse Enforcement System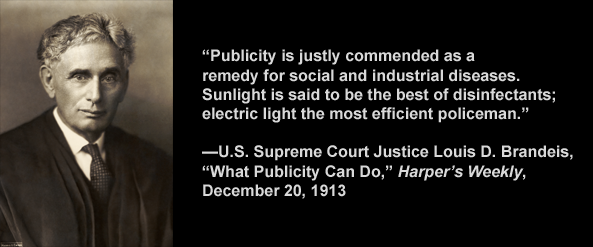 We unite, empower, and mobilize elder advocates, whistleblowers, conscientious nursing home insiders, and demoralized government staff
Elder Abuse Exposed.com provides a unique public forum and clearinghouse where Elder Abuse Exposed.com core members and growing network of associated members throughout the United States—family and friends of elder abuse victims, patients' rights advocates, government whistleblowers, conscience-stricken nursing home insiders, and demoralized law enforcement officers—can:
Gather, connect, and freely share with each other and the world our firsthand experiences about actual elder abuse cases and our helpful information and tips.
Realize that we are definitely not alone with our legitimate grievances with California's elder abuse prevention, reporting and enforcement system, despite government agencies' efforts to try to make complainants feel isolated and powerless.
Acquire strength in numbers and unity and give each other moral support.
Aggregate on this website our well-substantiated elder abuse reports and complaints that we have submitted to California nursing home owners, government regulators, and law enforcement but that they have tried to sweep under the rug or whitewash.
Publicly expose on this website, unlike most consumer advocacy and complaint websites, the overwhelming evidence substantiating our formal elder abuse reports and complaints, such as correspondence, public records, court filings and transcripts, government investigation reports, audio recordings, and video recordings.
Publicly expose on this website the overwhelming evidence proving California government agencies' unjustifiable failure to enforce elder abuse laws against wealthy, politically connected perpetrators and, therefore, the government agencies' complicity in the elder abuse you or your loved one has suffered.
Publicly expose the painful truth of how California government agencies, law enforcement, and probate court judges sanctimoniously proclaim their commitment to fighting elder abuse but actually turn their backs on vulnerable victims, thereby denying them equal access to the criminal justice system and equal protection from elder abuse.
Contact and send our stories, experiences, and grievances to influential state and federal legislators, U.S. government and law enforcement agencies, and news reporters who have demonstrated a commitment to senior issues, elder and dependent adult abuse, disability rights, long-term care, licensing and regulatory agencies, probate courts, law enforcement, and the criminal justice system.
Publish on the website our correspondence with apathetic state and federal politicians, legislators, and news reporters, who all share some responsibility in the perpetuation of an entrenched nursing home inspection and enforcement system that U.S. Senator Charles Grassley (R-Iowa) has sharply criticized. Senator Grassley revealed that the nursing home inspection and enforcement system "has been seriously corrupted" by an intertwined, "unspoken political presence" and "high-level state bureaucrats" and "state lawmakers acting on behalf of facility administrators" who pressure state nursing home inspectors "to 'overlook' or 'downgrade' deficiencies."
Propose, consider, and publicly comment on long-overdue public policy changes and California legislation designed to reform California government's "broken" and "corrupted" elder abuse prevention, reporting and enforcement system.
Join forces and mobilize to ensure that California government's "broken" and "corrupted" elder abuse prevention, reporting and enforcement system is more open and transparent because, as U.S. Supreme Court Justice Louis Brandeis said in his article "What Publicity Can Do," in Harper's Weekly for December 20, 1913, "Sunlight is said to be the best of disinfectants; electric light the most efficient policeman."