Send Us Hot Tips on California Government Officials Failing to Protect Elder Abuse Victims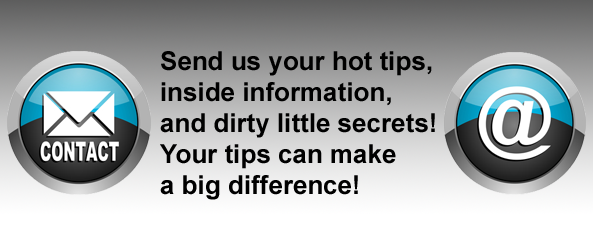 We welcome and value all comments, hot tips, inside information, suggestions, and website corrections from the following:
Family and friends of victims
Elder law and elder abuse attorneys
Hospital and nursing home insiders
Demoralized government whistleblowers
Conscience-stricken health care providers
Patients' rights advocates and organizations
Local and California law enforcement officers
County, state, and federal politicians, legislators, and prosecutors
Probate court judges and other conscience-stricken probate court employees
Your feedback helps Elder Abuse Exposed.com continually improve this website for you and other visitors.
We respect your privacy. Therefore, you may remain totally anonymous if you choose. If, however, you decide to include any contact information below, we pledge to keep all of it completely private and confidential. In other words, we will never disclose, rent, or sell your personal information to any third party. But if you specifically ask and authorize us, in writing, to share information with a particular third party of your choice (e.g., a U.S. or California legislator, Offices of the United States Attorneys, FBI, or news reporter), we will honor your request.
Thank you very much for taking the time to contact us privately.
If your web browser does not support forms, please email us at the following address: