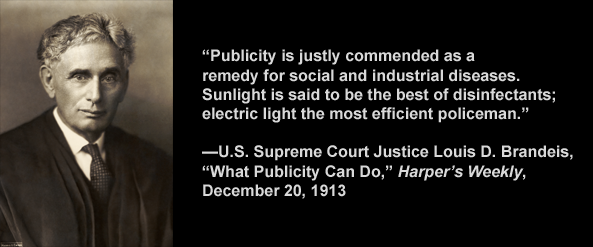 Calif. nursing home video camera law is needed for consensual monitoring inside residents' rooms, says chairman of Alzheimer's care facilty
[Editor's note: This is a guest blog post by Harry C. Crowell, who is the chairman of Vista Gardens Memory Care, in Vista, California, in San Diego County. Vista Gardens Memory Care is a residential care facility for the elderly (RCFE) specializing in the care of residents with Alzheimer's and Parkinson's disease, dementia, and other conditions causing cognitive impairment.]
There are many reasons to allow in-room video cameras inside bedrooms of nursing homes and residential care facilities for the elderly in California. But the first is the overriding concern for the safety of these wonderful residents. Residents with cognitive impairment are quite aware that they have limited ability to defend themselves from just about any transgression. They may have short-term memory loss but have an amazing ability to remember misconduct, excitement, fun times, good food, old friends, sickness, falls, games, singing songs, sporting events, a hole in one at golf, trips, and travel events. They can even sit at the piano and begin to play as though they had never missed a day of practice.
These residents have an ongoing problem with remembering things that have never happened and may tell stories of impossible events. These stories include events that supposedly occur in their rooms, and no one can really know the truth from fiction. The Alzheimer's-affected person is not malicious but has an amazing way to describe something that never really happened. Some of these stories affect employees, family members, visitors, and other residents. This is not fair, and we must have a proper and reliable way to ascertain whether the stories are true or imaginary.
We have asked all residents who have signed up and lived in Vista Gardens Memory Care if they would like the benefits of in-room video monitoring. Each resident or surrogate decision-maker, including family members, has accepted in-room video cameras, and they constantly ask when the cameras will be turned on. The California Department of Social Services' (DSS') Community Care Licensing Division (CCLD) has advised our care facility that if we use the video cameras, our license will be revoked.
As an advisory member of the Orange County Alzheimer's Association Board of Directors for nearly ten years, I have read many articles, visited other facilities, and discussed many subjects regarding Alzheimer's. I am a solid supporter of in-room video cameras for the ongoing safety and health reasons for these residents. The health and safety issue is a serious charge to take care of.
Medications, which are given to these residents several or many times a day on a daily basis, are very important to be given properly. The medication administration records are kept meticulously, but how is anyone to be certain that the medications are actually given as the records indicate? The in-room video cameras can actually show the medications given and the time of day. Many residents wear diapers, and our reports are also kept. But how do we really know when our incontinent residents are changed?
When we hire an employee, the employee must undergo mandated tests, including medical, criminal, and financial, to be sure that we hire people with a good background. These tests cost about $300 per new hire, so it is imperative that we try our best to hire responsible people who seem to truly have the best interests of Alzheimer's-affected people from the beginning.
We then must train employees for about two weeks before they are left alone in their job functions. We also give ongoing education and training to try our best to be certain that we have people in all positions who really want to do a good job and really care about the health and well-being of the residents.
It is expensive to hire, and even more expensive to terminate, a poor-quality employee. From the first interview, we tell every new employee that we have video cameras throughout our facility, and they sign acknowledgments of the camera policy. Our employees are quite happy that we have these cameras to ensure they are treated fairly.
We discuss on-premise video cameras and our in-room video camera policy, and no one has expressed disapproval of the cameras. We have also told residents and employees that we are trying to have our in-room video cameras turned on and are awaiting approval from the state.
The California Department of Social Services has never given our facility approval to use in-room video cameras. DSS has also not acknowledged our request for approval other than sending a letter to us at least two years ago saying that DSS would let us know. DSS' Community Care Licensing Division has only indicated that in-room video cameras are a privacy issue within state of California documents and that safety has no bearing.
Every law enforcement agency in the country approves of video cameras and would like more of them. Our vulnerable residents have the same rights and need the safety benefits of video monitoring.
There are several bills right now in the California Senate and Assembly that are trying to improve patient and resident safety. These bills all fail miserably. They add more fines, monetary penalties, more government inspections, and yet they only add more costs to an already low-income and low-profit industry.
Vista Gardens Memory Care already must pass a large set of rules, regulations, inspections, and more double regulations than anyone can really understand. The state reads and approves all of the operating manuals before the facility can open for business.
The problem is not that elder care facilities do not have rules and regulations to follow; it is that they must follow all the rules and hire the correct people who actually need to fully understand and operate under the rules. When mistakes are made and an employee does anything against the rules, the employee is not charged with any wrongdoing. Rather, the company is charged. These new California bills just increase the fines against the company.
We should have a more proper way to have employees who make errors be given an opportunity to take educational classes to accomplish in a short time. This would improve work ethic, skill, opportunity, personal knowledge, and potential in the job market to move up in the salary range. Fines and more government inspections only add more cost to an already overburdened industry.
It is well known that a quality video camera system is quite expensive, and no care facilities should have any regulation mandating their use. There are also many employees, visitors, family members, and Alzheimer's residents who do not want cameras. The state should never mandate that cameras should be a requirement for every nursing home or residential care facility for the elderly.
But California needs legislation that specifically allows in-room video cameras for those who do want to benefit from the cameras and will properly use and follow the very strict privacy procedures as we have written in our applications. The privacy issue is one we guard well.
Harry C. Crowell
Chairman of Vista Gardens Memory Care
Vista, California
---
What do you think? Please share your thoughts below this article!


If you take a moment of your valuable time to leave a relevant, non-spam comment below, we will reward you by telling Google and other search engines to crawl and follow your outgoing hyperlink pointing to your website.